CONCEPT
URUMA DOME Review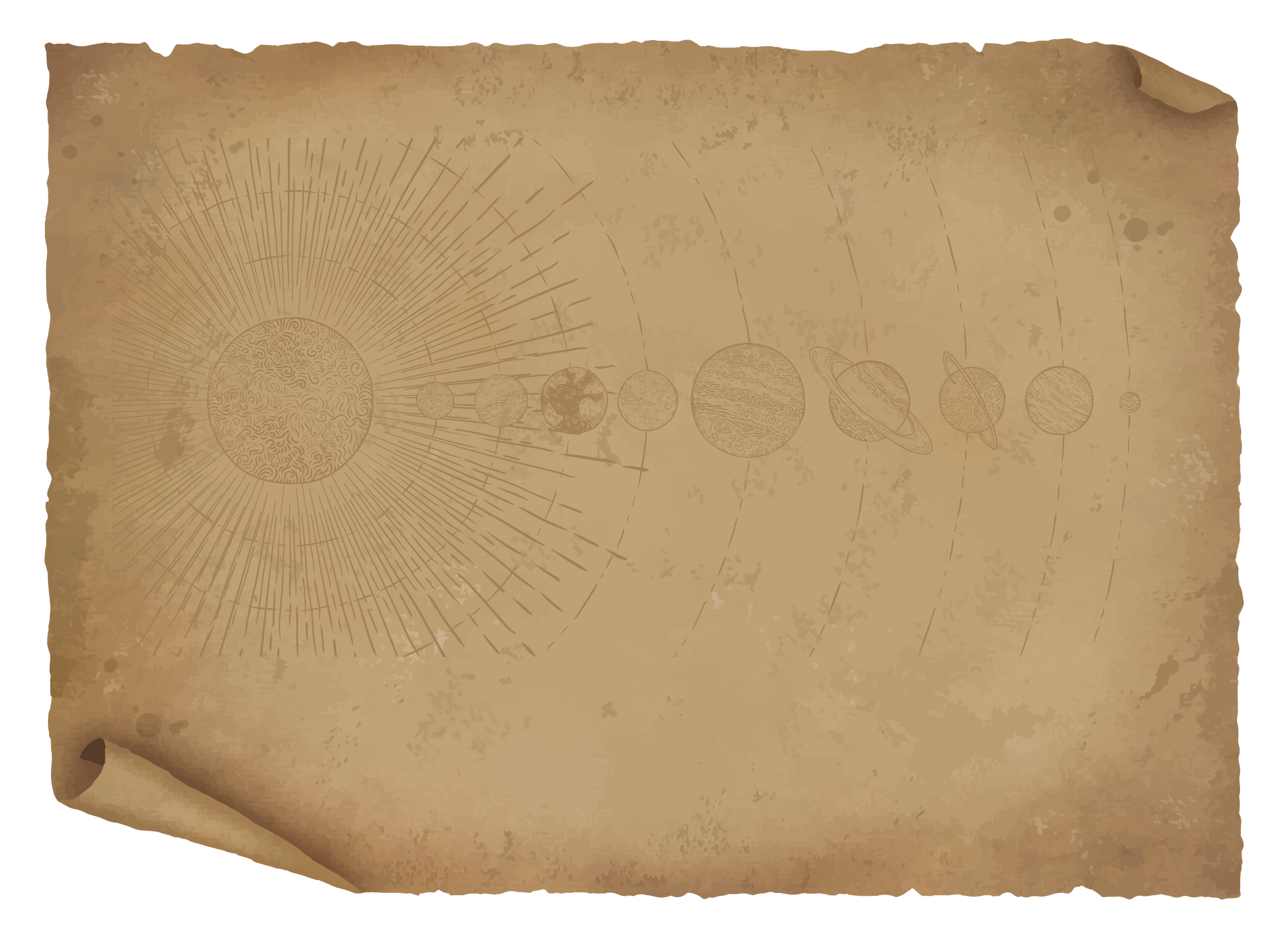 The history of 「URUMA DOME」 started when the Nomads were building their own portable houses, Ger.
Many nomads were here and build their Gers.The shore was just in front of them and they could fish and grow many crops for the ingredients.Some nomads started to settle down here and built 10 Gers.This is the beginning of 「URUMA DOME」.
As time goes by, settlers and their family get less and less. There are more and more empty Gers.When travelers heard about this, and they started to use empty Gers as lodge. Gers get famous and popular because of its coziness and comfort.One day, there was a horrible typhoon and half of Gers got damaged.People who were living here had to leave.Many years from that, an architect(URUMA) and an astronomer(URUMA's Friend) visited this area and found Gers.
They built 10 new Gers with stones, maintaining the form or previous Gers.New Gers were called 「DOME」 and now we call them 「URUMA DOME」.Each 「DOME」 is named after the planets of the solar system, by URUMA's astronomer friend. And, travelers can enjoy the relaxing atmosphere with lantern and table in 「DOME」.There is also a bar named Sirius, the brightest star, so that travelers can find the easily.
About URUMA DOME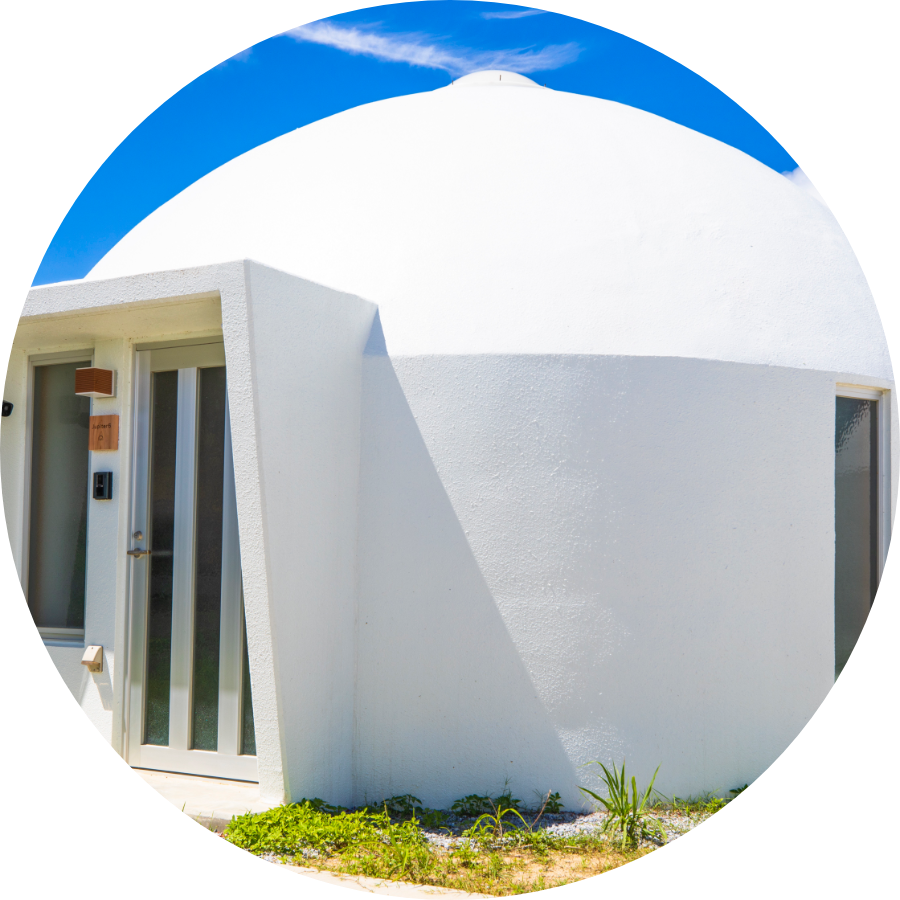 Each room of 「URUMA DOME」 has enough space among the domes to be independent, and isolated from hectic city.
Hotel-class beds, amenity, sound-proof system for your privacy,
convenient facilities for long-term staying and furniture are well prepared as hybrid type of accommodation between B&B and hotel.
You can stay as your Retreat.
What's special about URUMA DOME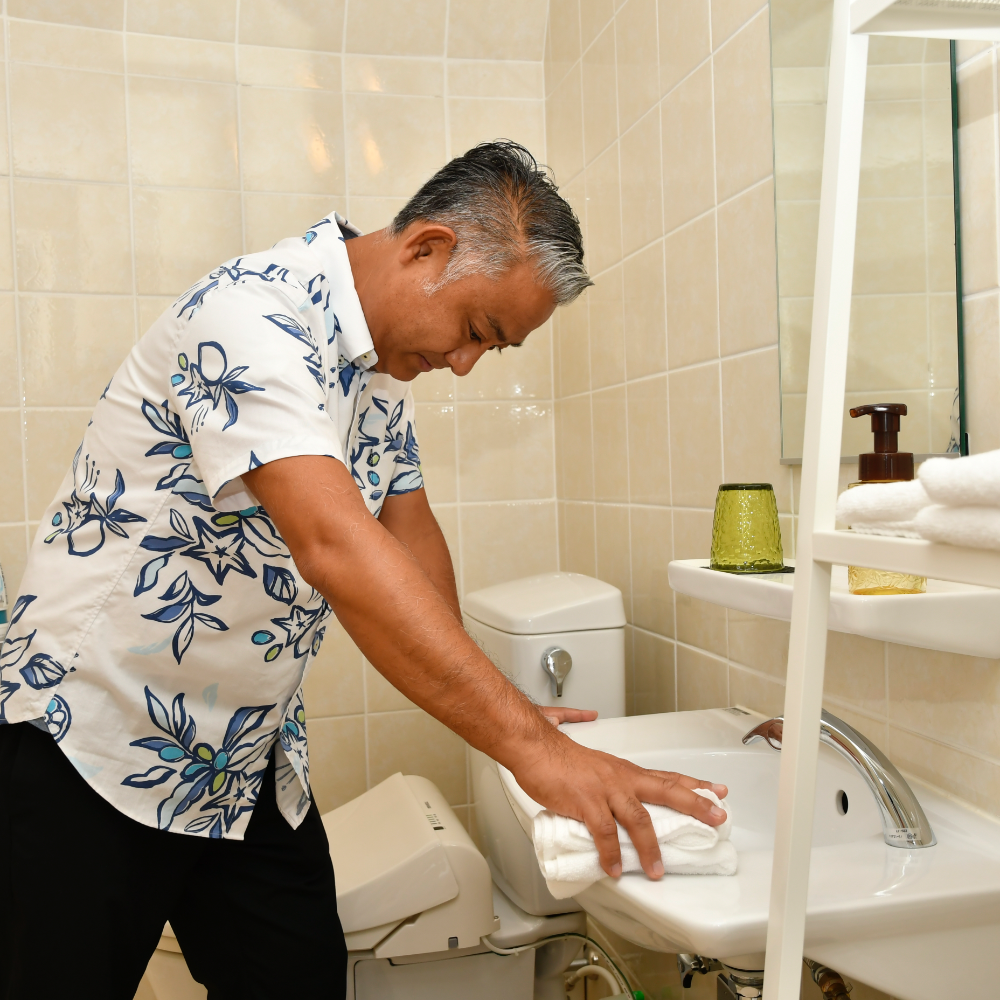 Hybrid type of accommodation between condominium and hotel
All the rooms of 「URUMA DOME」 are individual and independent with furniture and facility.Besides, we offer accommodations with friendly staffs, premium amenity, towels, and cleaning service as hotel-class service.
Before check-in, we clean the room for 2 hours for you to stay more comfortable and relaxing.We do our best to make things clean and neat, such as sink, restroom and floor without any dust.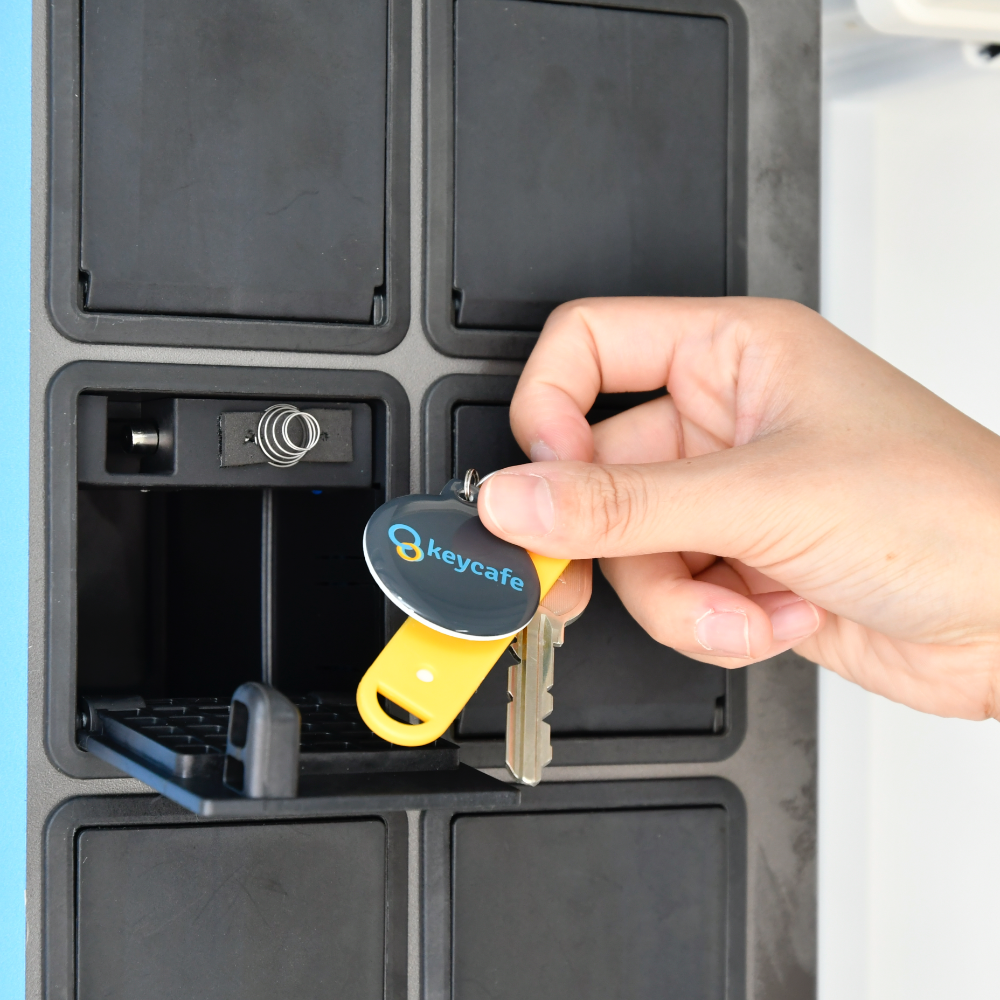 Free check-out time
Automated system offers free check-in/out service without staffs.
You can check-out anytime in 「URUMA DOME」. You will get room key after you input the code from 「Key Cafe」, the room management system.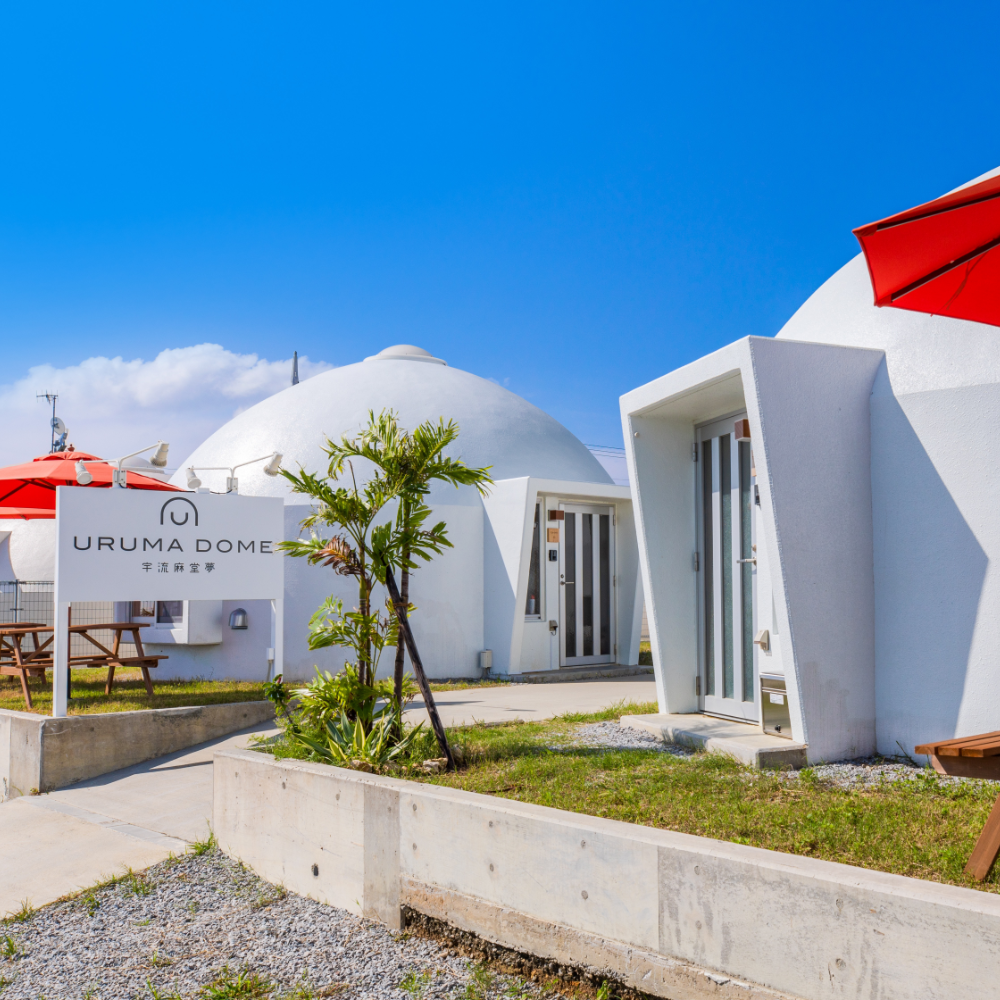 You don't have to mind about other guests.
If you don't like running into strangers, it will be perfect for you.All check-in/out system is automated, however, our staff is always around from 9AM to 5PM at the front desk. Feel free to ask what you need.
You can check-in/out by yourself.
If there is any issue, please contact to the staff anytime.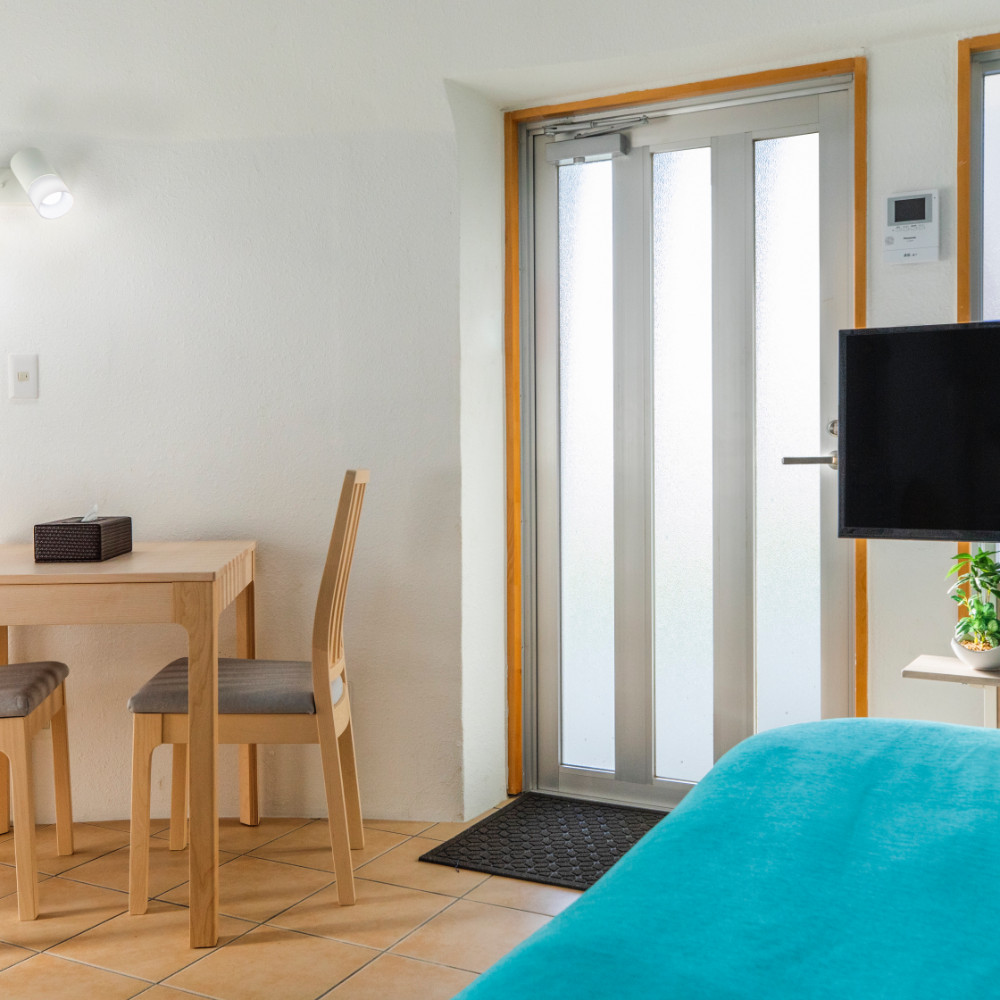 Great sound-proof rooms
「URUMA DOME」 is located in very silent place, where you can listen to the waves.The rooms installed sound-proof around the walls for you to feel more relaxed and comfortable.
If you play your music that you like in the room, it can be sounded differently with the dome-shaped ceiling.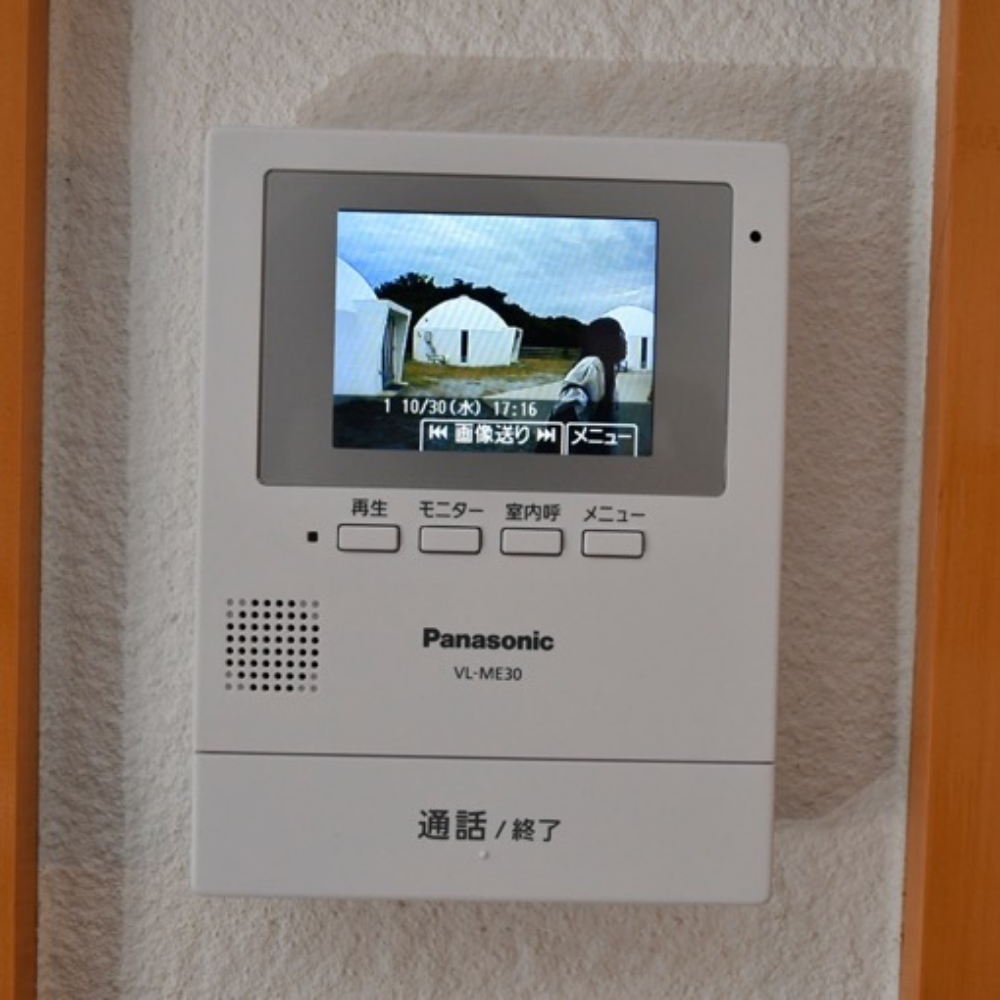 Heavy security for your safety
Each room has intercom with video recording function.Its clear resolution and auto-recording system help you to see who visits your room when you are not around.
The staffs might not be able to deal with the issues immediately all the time, however, we always do our best to offer you great service while you're staying and develop our services.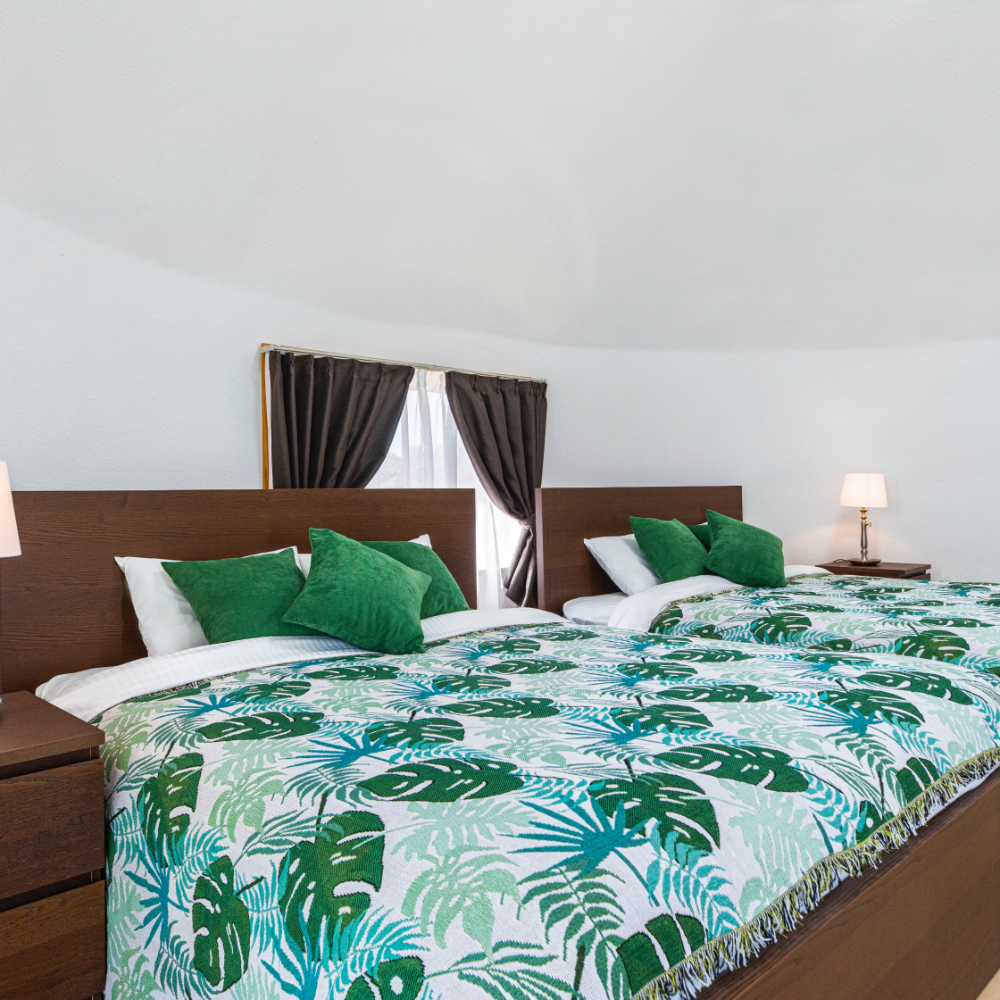 Stress-free Retreat facility
The ceiling of the room is about 3m high.
All the rooms have 2 queen-sized beds, you will have enough space if you are staying with children.Great for traveling as couple or with friends!
If you are traveling alone, it's still nice!You can fully concentrate for yourself, out of hectic life, city, and routine. Silent and peaceful mood will inspire you.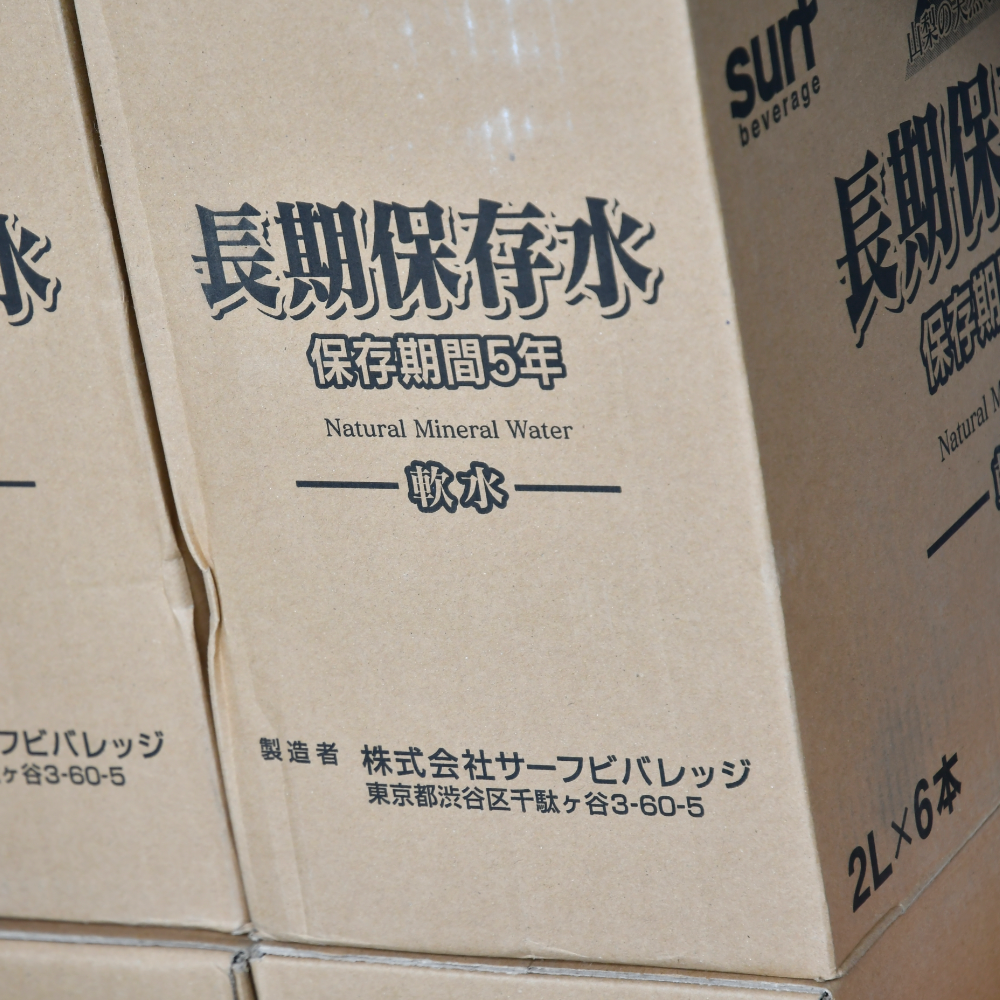 Disaster prevention goods
※emergency food and water supply for 2 days(Alfa rice, vegetable soup, bread, cup noodles and etc)
There might be blackout during typhoon season.emergency food/water supply for 2 days are prepared. Aside from typhoon, you can stay safely if there's any other disaster.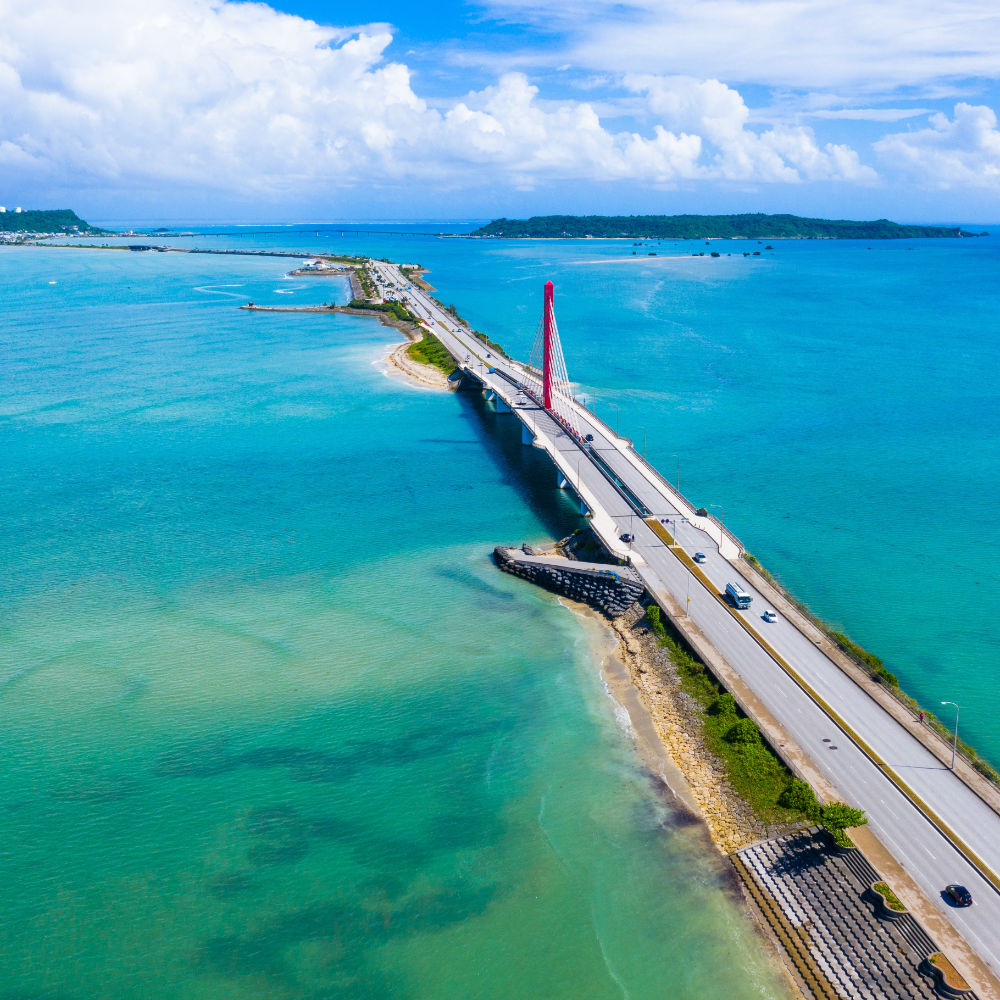 Great location for each landmark
When you cross Kaichu Drive(Kaichu-Doro) from 「URUMA DOME」, you can get to Henza Island, Hamahiga Island, Miyagi Island, and Ikei Island soon enough.Explore all the islands by rented car?
Plus,「URUMA DOME」 is located at the center of Okinawa, you can visit other landmarks like Churaumi Aquarium or Sepautaki.If you want to explore real Okinawa, it's the perfect accommodation.
You can rent a bicycle at 「Churaumi Aquarium Drive Information」 on Kaichu Drive(Kaichu-Doro), and enjoy bike riding(as of January 2020)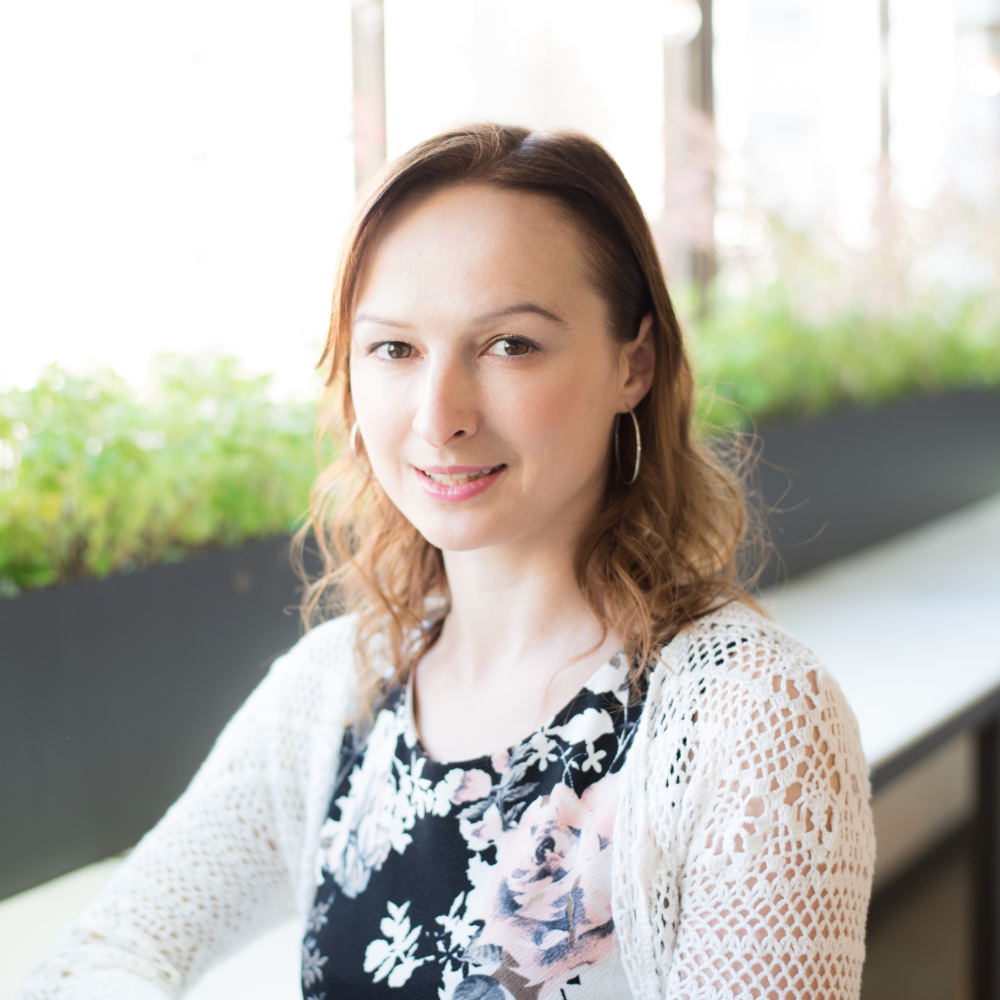 Friendly staff and facilities for international visitors
You can use 「Key Cafe」, automated system that provides various languages for check-in/out.
And we offer portable Wi-Fi, you don't have to buy or rent a SIM card.
You can use 「Pocket Talk」 in the building with front desk for better communication with our staffs.
What is Retreat?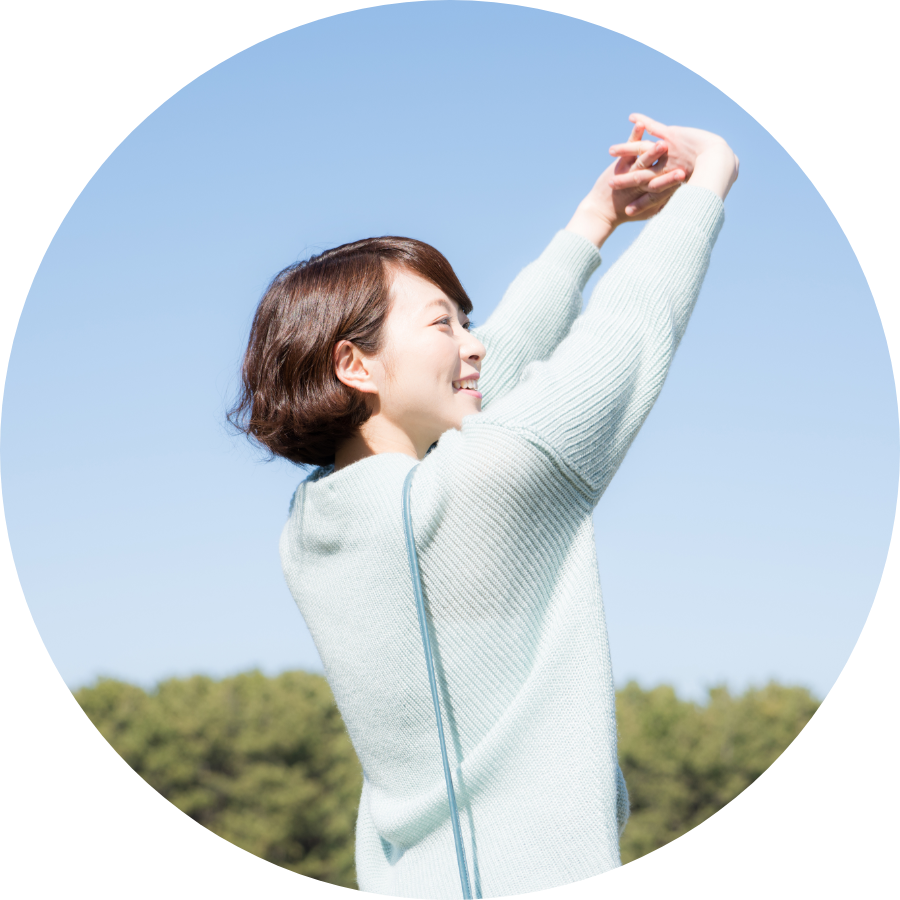 Do you know what Retreat means?It means shelter or sanctuary.
The origin of retreat is 「Re-treatment」, treatment by change of air outside of your ordinary days.
Retreat spot at 「URUMA DOME」, located on the east coast of Okinawa, is the best place to recharge and rest.
Seasonal Guide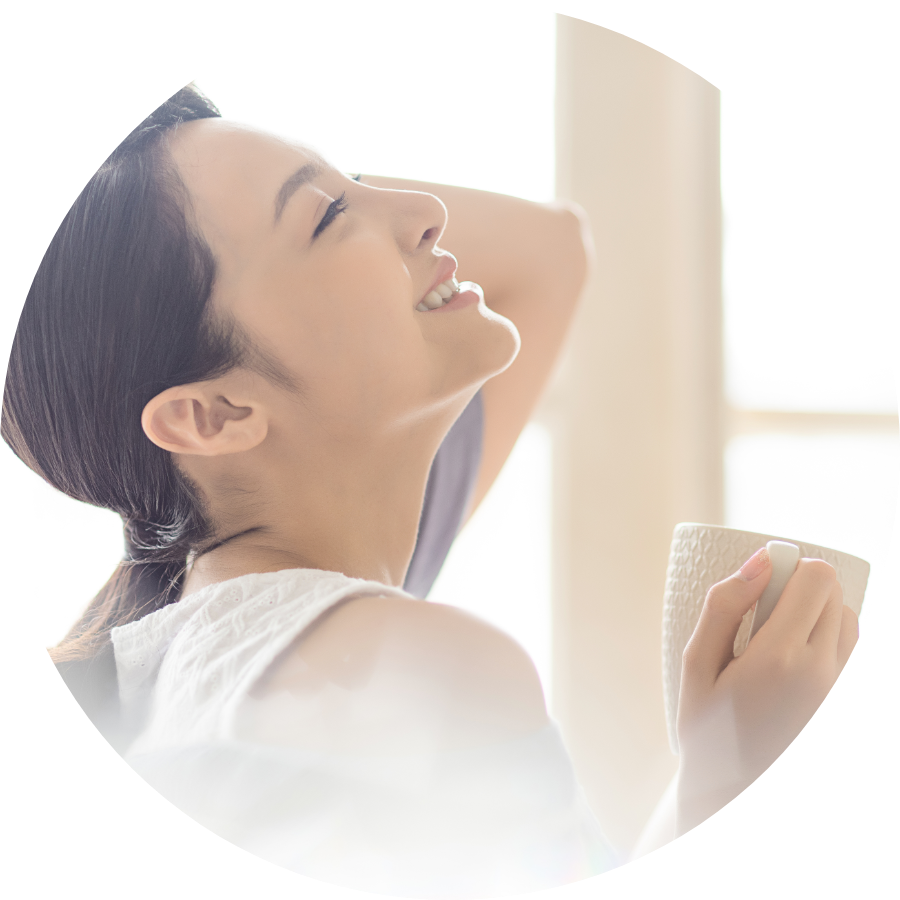 Travel Alone Easy
「URUMA DOME」 offers individual dome-shaped room that focuses on guests' private space.
When you want to refresh yourself, you can drive to Kaichu Drive(Kaichu-Doro) and explore landmarks!
We have multifunctional departmental devices to support our guests who want to focus on work. (※There is a charge)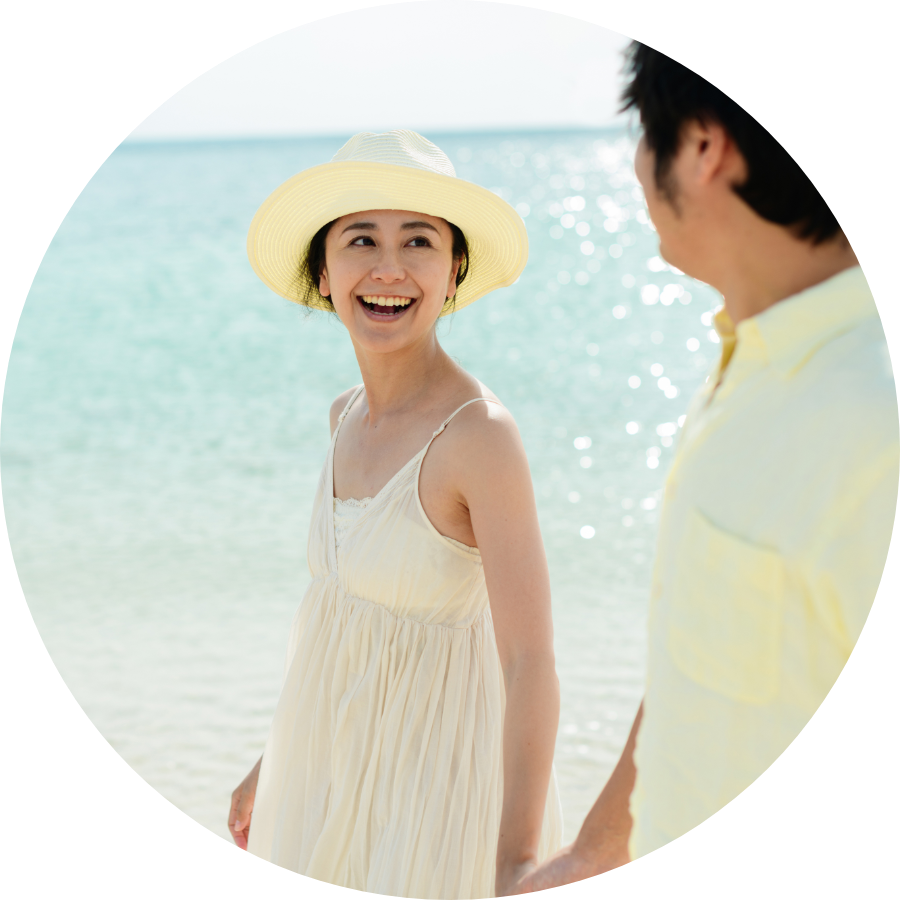 Relaxing Couple Trip
All rooms have distance, you can enjoy your staying with privacy.
We offer the best services for your special occasions to celebrate.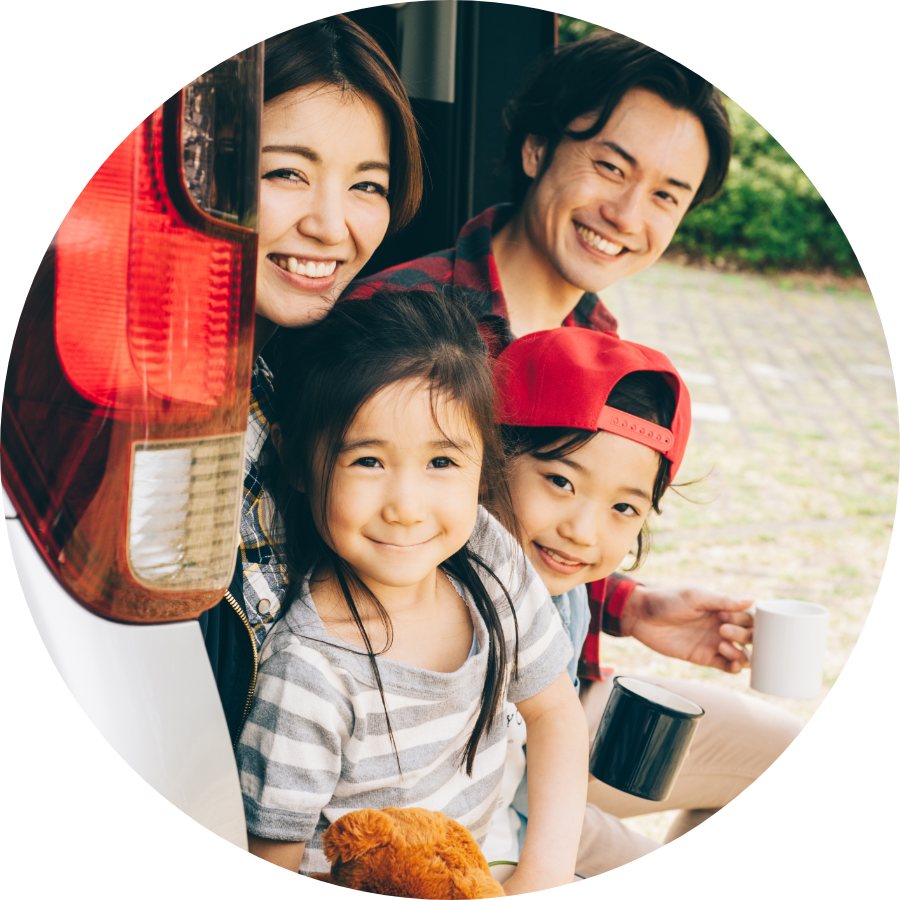 Family Trip to Okinawa
Young guests can enjoy YouTube channel with the TV in the room.
For long-term staying guest, you can cook with Okinawa's local ingredients. All tableware and cooking equipments are prepared. You don't have to buy or bring them.
Queen-sized beds(1600mm) will make even 2 guests to feel spacious and comfortable.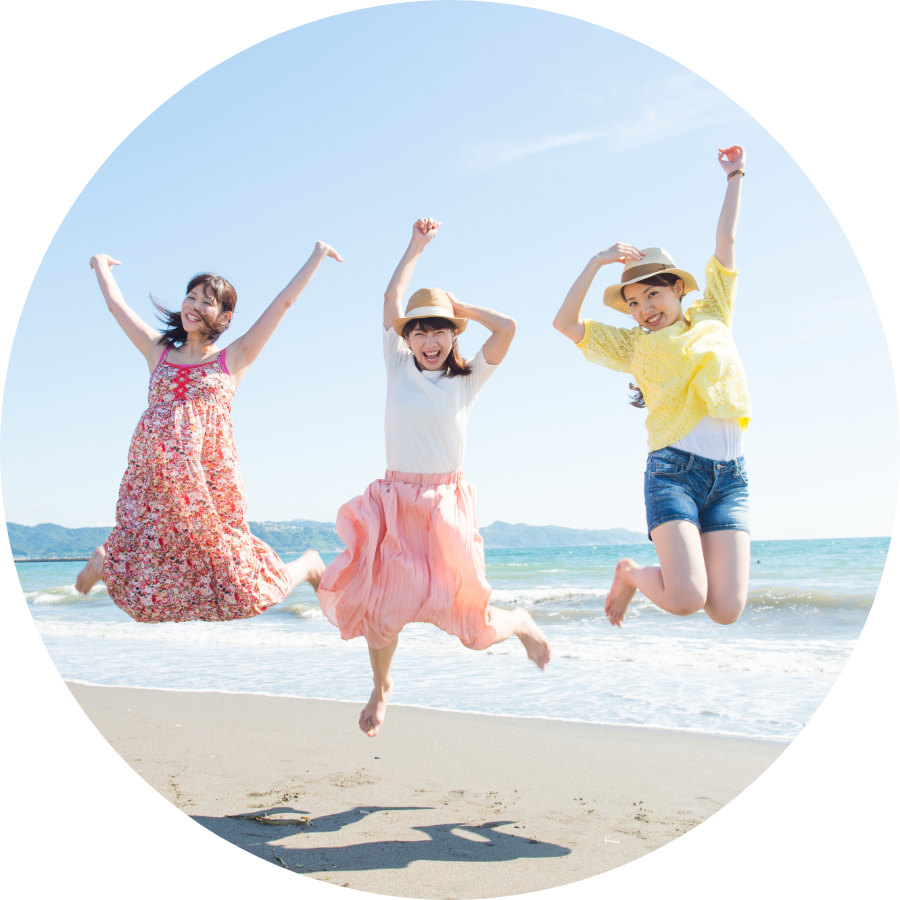 Senior Trip or Buddymoon
「URUMA DOME」 has the most instagramable photo hot spots than ever!Make your special trip even more unforgettable!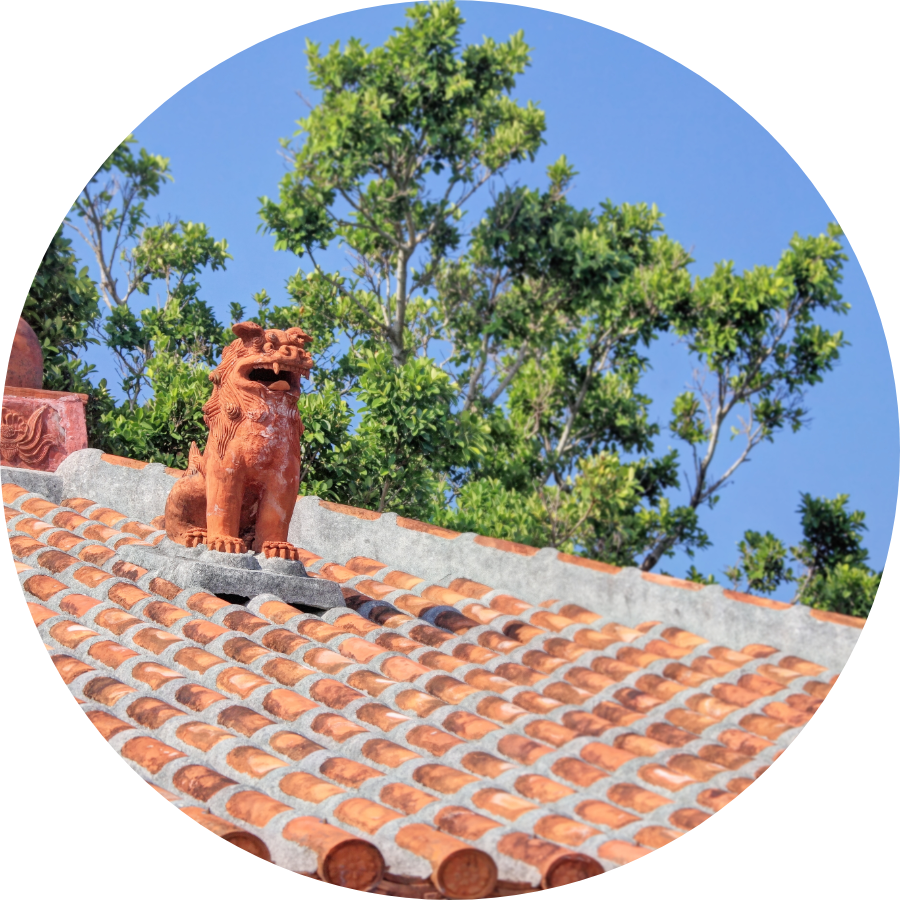 Locals of Okinawa can visit as 「Retreat」or「Moai」
We do our best to offer convenient service to locals.It's great for 「Moai」 and BBQ party. Please feel free to contact us.
※「Moai」 in Okinawa means private fund gathering among group members and take turns to receive a lump sum share.
Staff Introduction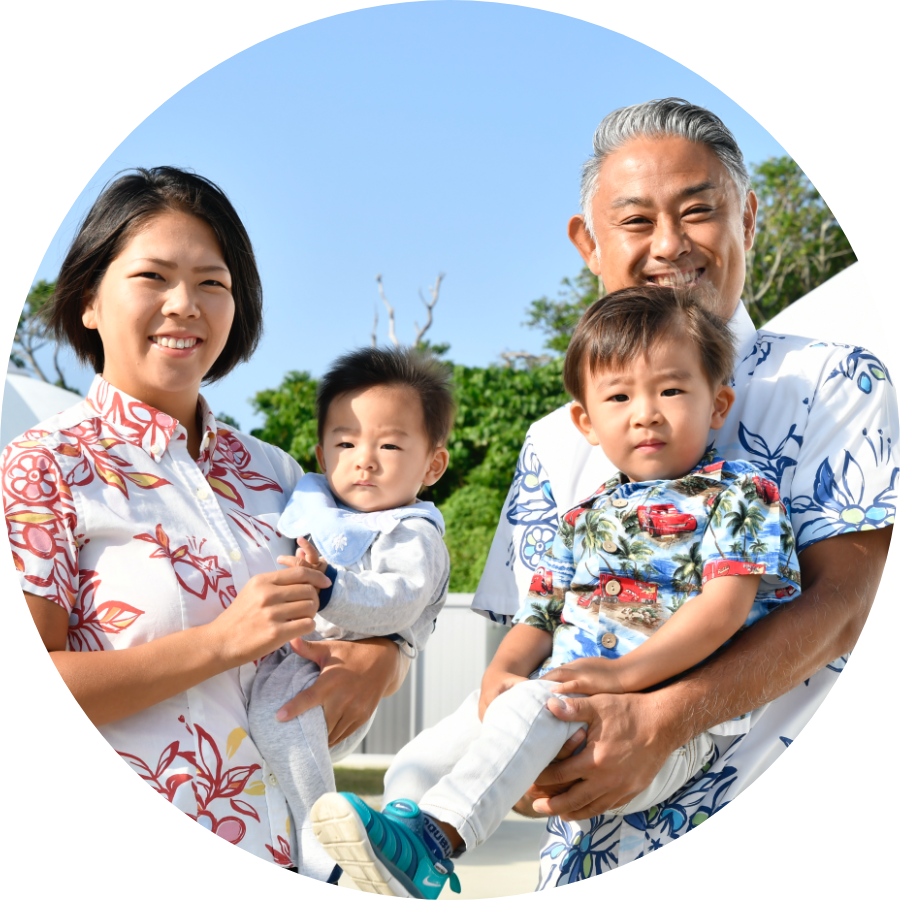 Welcome to URUMA DOME!
「URUMA DOME」 is located at the center of Okinawa, on the east coast of Uruma-shi, Okinawa.
You can make your booking via official website and Airbnb. We have different themes than 「condominium」 or 「Hotel」.
We offer automated check-in system for your convenience. However, you can also check-in at the front desk if you want.
All rooms of 「URUMA DOME」 is individual and independent, for your private staying.We provide the premium service, such as queen-sized bed and cleanliness level like a first-rate hotel.
We treat our guests as our family. We help you to get more information about the landmarks. If there's any problem, we would love to help you out.
We can help you to fill out the car-rental contract, as other first-rate hotels do. We prepare emergency medications as well.
Besides, if you need, we can prepare the best service and event for your the unforgettable memories with long working experience in hotels.
We would love to share our emotions towards URUMA sea, how we cherish and care about it.
New accommodation URUMA DOME!We are happy to serve you.