ACCESS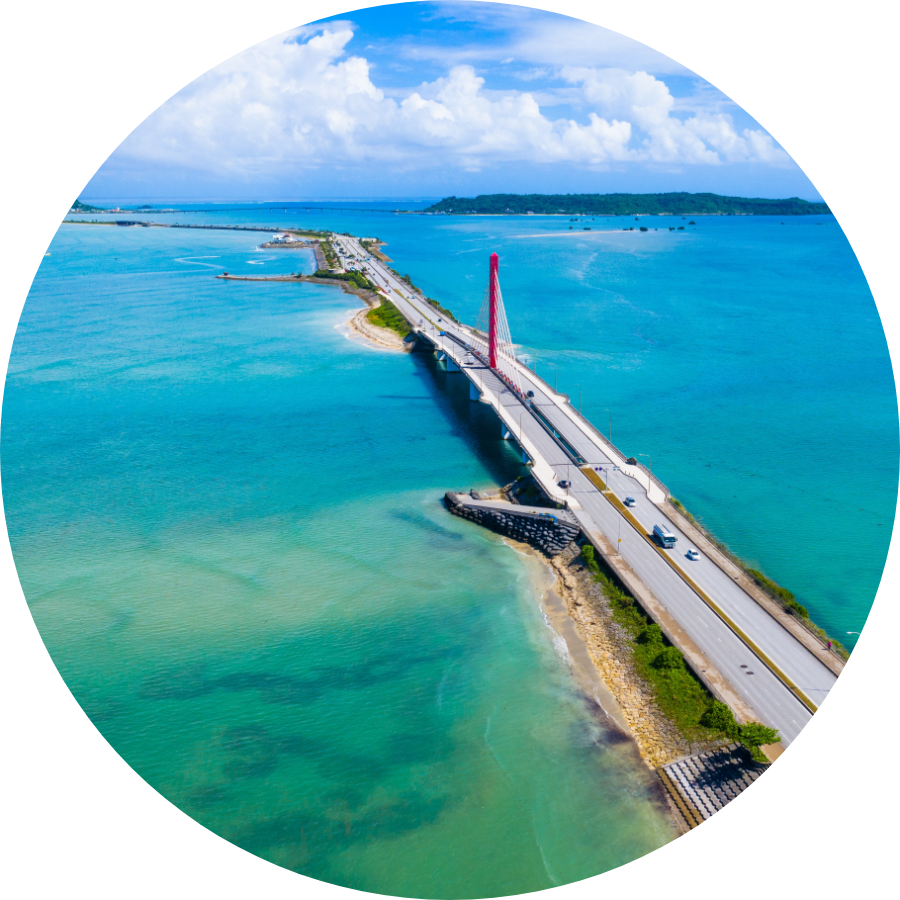 It takes 2 minutes from 「Kaichu Drive(Kaichu-Doro)」 to URUAM DOME, Uruma-shi, Okinawa.
URUMA DOME is located in the best place, not far from Henza Island, Hamahiga Island, and Ikei Island.
From Naha airport, it will take 1 hour and 10 minutes when you take Okinawa highway.
There might be traffic jam in Okinawa, please take your time for traveling.
Zipcode 904-2307 
1007-7 Yonashironohen, Uruma, Okinawa
If you travel by car(car rental, taxi)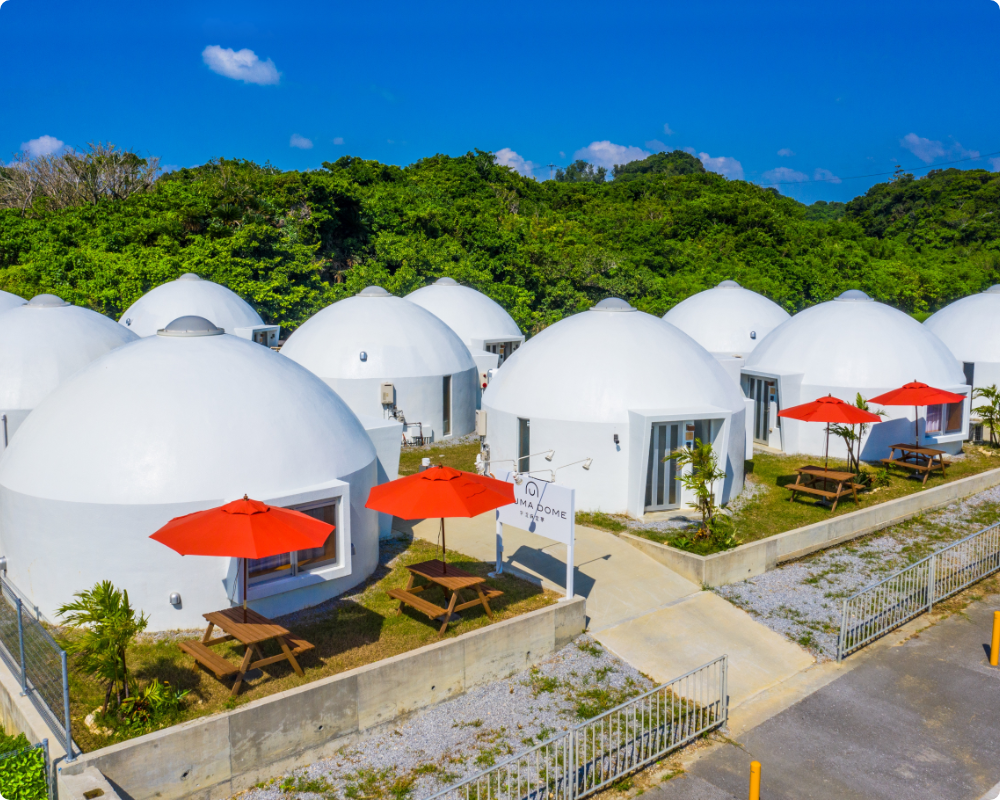 You can search for 'URUMA DOME' address on Google Map or any other map application and visit us.
Parking Lot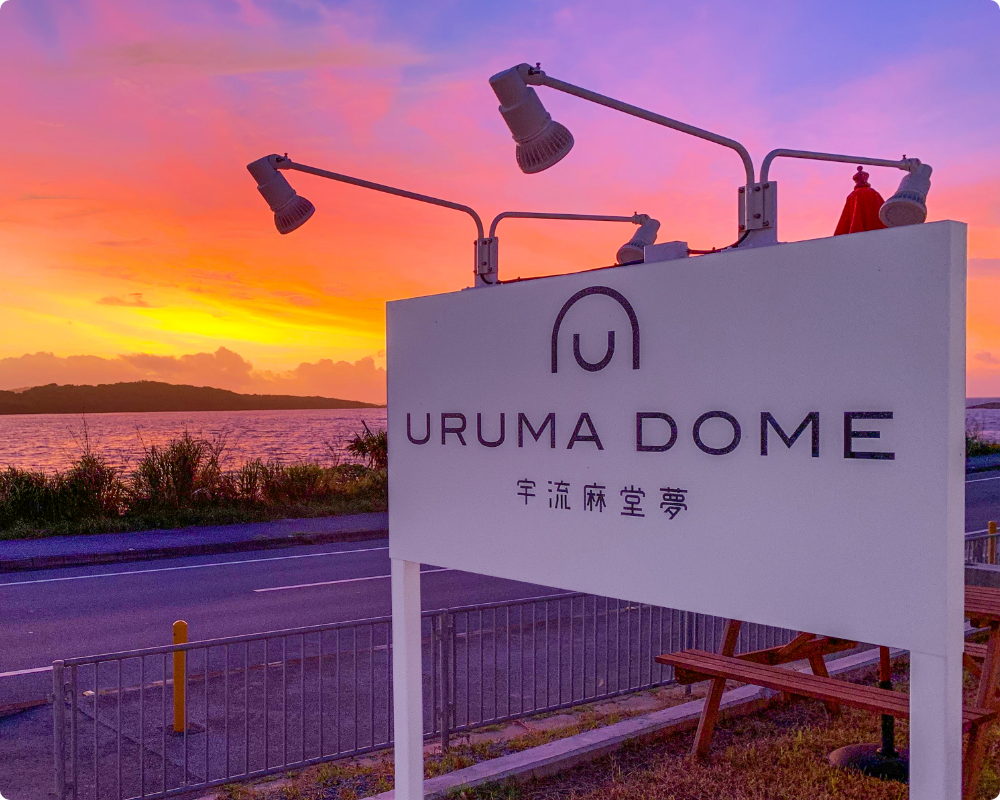 14 parking slots are available in the parking lot. You can have 1 slot for 1 room.
If you are visiting with groups, and need more than 1 parking slot, please contact us in advance.
Traveling time to Landmarks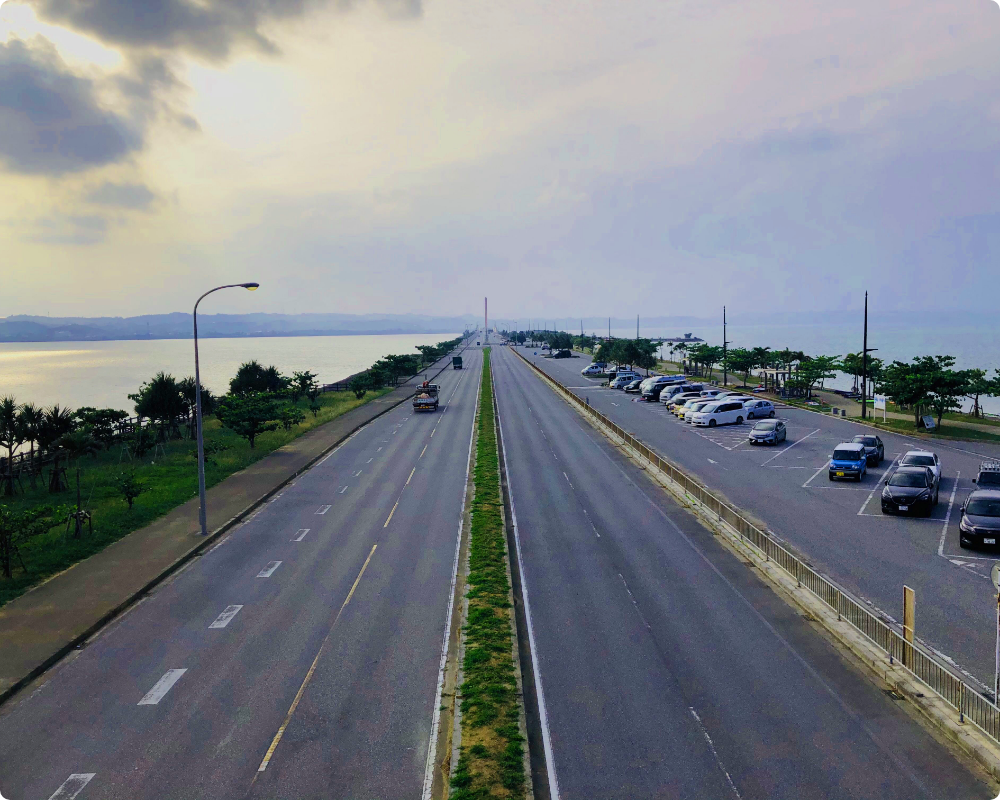 ・

2 minutes to 「Kaichu Drive(Kaichu-Doro)」 by car

・

5 minutes to Uminoeki 「Ayahashikan」 by car

・

10 minutes by car to Katsuren Castle Ruins (Heritage)

・

20 minutes to Agena Bullring by car




・

10 minutes to Henza Island by car

・

12 minutes to Hamahiga Island
(The Grave of Amamichu,Shirumichu Park) by car

・

25 minutes by car to Ikei island(Ikei beach, Odomari beach)

・

20 minutes by car to Miyashiro island(Nuchi-una, Tonnaha beach)

・

Tsuken island(15 minutes from Hekishiya Port by Ferry)




・

25 minutes by car to Aeon Mall Okinawa Rycom

・

40 minutes by car to American Village

・

40 minutes by car to Okashi Goten -Sweet Palace- Onno store

・

40 minutes by car to Blue Seal Ice Park